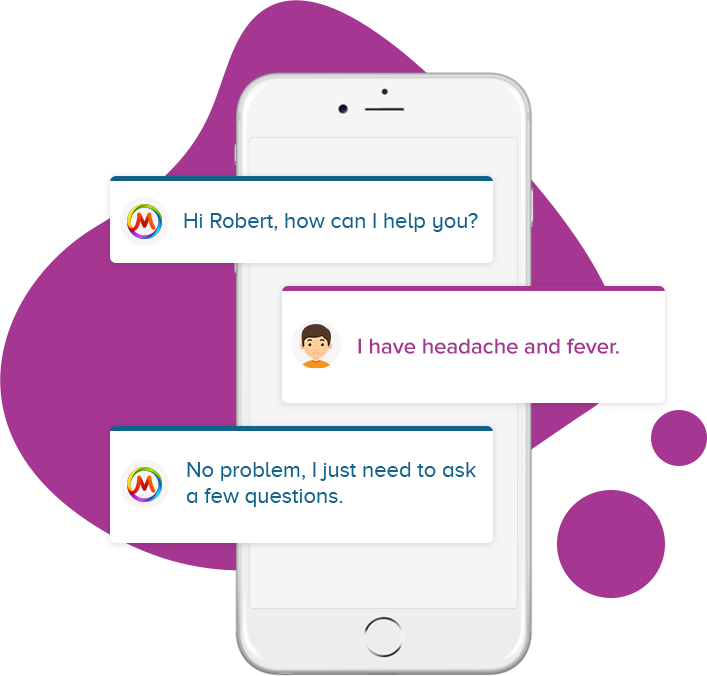 Check your symptoms
MEET OUR
CHATBOT MiA!
Type your symptoms like "Headache" or "Fever" or write more than one symptoms and let MiA do the triaging for you.
GP APPOINTMENTS
Online GP appointments available in under 10 minutes (on an average).
Easy
Simple
Affordable
Good GP doctors with a proven track record
SEE PRICING
SEE DOCTOR
GP REFERRAL
Get a referral letter as soon as you need one, to help you get access to the next step of your treatment or medical need.
Usually it takes a lot of phone calls to book appointment with your regular GP which could at times take over a month; try our doctors who can send out a detailed referral letter in just a call once your examination is over.
Our specialists are here for any medical concerns that you might have. Just book an appointment and speak with our doctor at your own convenience.
REPEAT PRESCRIPTIONS
You repeat prescription could not have been any easier and hassle free. No need to worry if you have run out of your prescription. We can send your prescription BY POST, by EMAIL or to your nearest pharmacy (within the UK).
Hassle free – Repeat Prescriptions are just a call away from you.
SICK NOTES AND FIT NOTES
Going to a doctor when your health is not at its best can be a bit inconvenient for you. Therefore, we ensure that you can get a sick note on phone after a video call from our doctors.
If you have recently recovered (that's a great news) and are ready to be at work, then contact us to get a "Fitness Note".
Our "Sick Notes" and "Fitness Notes" could be verified directly with us by employers or any other relevant agency.