OUR TEAM
We have a very Experienced team of doctors selected through a rigorous process, with a Proven Track Record of providing good services. All of our doctors are registered with the General Medical Council (GMC). We are regulated by the Care Quality Commission (CQC) which is responsible for the inspections and maintaining oversight of medical practices.
Secure
Encrypted calls and records
EU GDPR compliant
GMC Registered doctors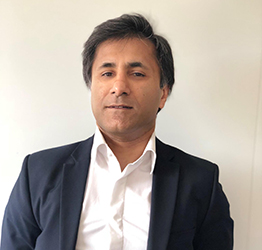 Dr Rabindar Mittal
Chief Medical Officer
Dr Mittal (MBBS, MRCGP, DCH, DRCOG) has been running his surgery (Dr Mittal and Partners) as a Senior Partner, for the last 7 years and practicing since 1996. His special interests are in Cosmetic and Minor surgery as well Forensic sciences. He has served as Chair of the South Reading Alliance for almost 2 years covering a span of over 1,15,000 patients across 15 GP surgeries.
Dr Mittal was a driving force for the setup of Spire in Reading (Berkshire) as well as Assura LLP (now, Virgin Healthcare). He has served as the Chair of Reading Primary Care Alliance for two years and is serving as a Local Medical Committee Representative since 1997.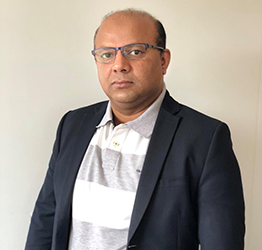 Dr Mujahid Khader
Sr Advisor Medical Affairs
Dr Khader (MBBS, MRCGP) has been practicing for the last 18 years in the UK and a global experience of 23 years. He is currently running a successful and newly renovated (Longbarn Lane) surgery for the last 02 years. Dr Khader's special interests are Diabetes Cardiovascular diseases, Minor Injury and Elderly care. Dr Khader has turned a failing surgery into a "good" surgery, as rated by CQC.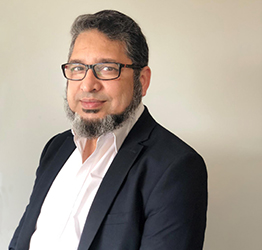 Dr Nadeem Ahmed
Sr Advisor Medical Affairs
Dr Ahmed (MD, MRCGP, PGCCE) has been successfully running Melrose GP surgery in the heart of Reading (Berkshire) for the last 5 years. He has experience in the General Practice with special interests in Cardiology and Diabetes and practicing for over 2 decades. Dr Ahmed has also served as South Reading CCG GP Lead on Planned Care Programme Board. At present, he is also serving as Clinical Director - Reading Primary Care Alliance.